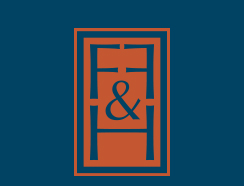 Farmer, Fuqua & Huff, P.C.
2435 N. Central Expressway
Suite 700
Richardson, TX 75080
(214) 473-8000
(214) 473-8007 (Fax)
About Us
FFH is a full service professional accounting firm that has been in the Dallas Metroplex area for more than 30 years. Our professionals have diverse backgrounds including experience with national accounting firms and "Fortune 500" companies. We are actively engaged as a full-service firm, providing tax compliance, and audit services, for publicly-held and privately-owned companies, and business advisory services, including litigation support services.
Ranging from large to small, all of our clients are important to us. Our solutions oriented approach to problem solving and quick attention to clients' needs separates us from our competition. It is this emphasis on client responsiveness that has enabled us to sustain substantial firm growth over the years.
We are proud of our reputation in the community as a high-quality firm. Control over the quality of our services is of paramount importance to us, not only because it is necessary to meet today's challenges and business climate, but also because it assures our clients that we are informed of the most recent technical developments and are able to perform effective and efficient accounting, tax and consulting services.
Within the AICPA Division for CPA Firms, we are member of Private Companies Practice Section. In addition, we are registered with the Public Companies Accounting Oversight Board (PCAOB). Registration in the PCAOB is required of firms who will audit publicly-held entities. Membership in and registration with these organizations demands a commitment of extensive training programs, rigorous quality controls and regular participation in peer review. We believe that our membership helps us be the best we can be in a dynamic business environment.